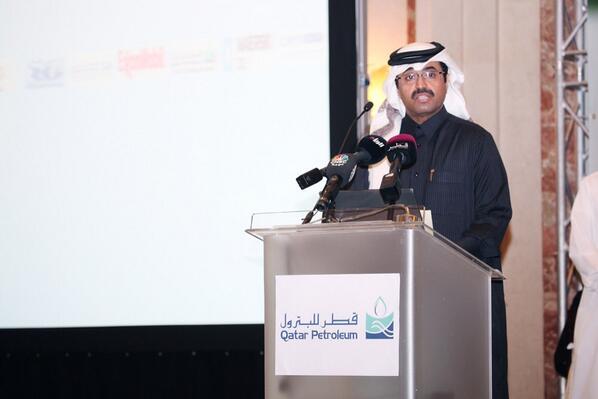 His Excellency Dr. Mohammed bin Saleh Al-Sada, Minister of Energy and Industry and Chairman of Qatar Petroleum (QP), highlighted yesterday the strong commitment to safety of Qatar's oil and gas industry in his speech at the opening of the 2nd Operational Safety Challenges Forum.
"Safety is a valuable attribute and a core constituent of our business. It is also an organizational commitment that is aligned with the holistic vision pursued by the government under the leadership and guidance of His Highness Sheikh Tamim Bin Hamad Al-Thani, the Emir of the State of Qatar," said H.E. Dr. Al-Sada
H.E. the Minister added: "It is crucial to work for and enhance a safety culture that will constitute the backbone of all our operations – be they offshore or onshore, upstream or downstream. A consistent safety and operations culture among all workers, in all organizations in this vital industry, is a precondition to success. This principle is the driving force behind the Government of Qatar's multi-faceted approach to safety. This is why we implement and promote the strictest adherence to the highest international safety regulations and standards in all aspects of our industry."
Organized by the Best Practice Technical Committee (BPTC) of QP's Dukhan Operations, the 2nd Operational Safety Challenges Forum is being held under the patronage of H.E. Dr. Al-Sada and it brings together over HSE professionals and representatives from all major oil and gas and petrochemical companies operating in Qatar.
In his welcome address, Mr. Ahmad Saif Al-Sulaiti, Operations Manager-Dukhan Fields and Chairman of the Organizing Committee, said: "This forum provides an excellent opportunity to exchange knowledge and experiences on a safety culture, crisis management and emergency response, personal safety, hazards and reducing risks at our facilities and it will help identify the way forward to promote the same in other organizations."
The three-day event, which is scheduled until January 16, consists of plenary sessions and presentations focusing mainly on promoting a safety culture, emergency response and effective crisis management. The speakers on the first day of the forum came from QP's Industrial Cities Directorate, Gas Operations, Drilling Department and Offshore Operations as well as from RasGas, Qatargas, Total E&P Qatar, and Qatar Fuel Additives Company (QAFAC).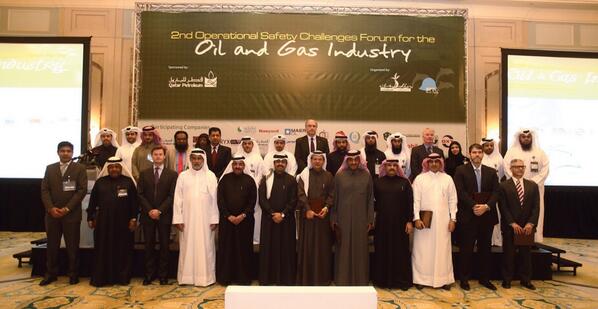 As part of the opening ceremony, H.E. Dr. Al-Sada presented a token of appreciation to various QP departments as well as to oil & gas companies and organizations for their participation in the forum and for their contributions in promoting a safety culture within Qatar's oil and gas industry. The awardees included QP's Drilling Department, Corporate HSE Department, Gas Operations and Dukhan Operations, RasGas, Qatargas, QAFAC, Exxonmobil, Shell, Maersk Oil, Total, Occidental Petroleum, Honeywell, Qatar University, and Texas A&M University at Qatar.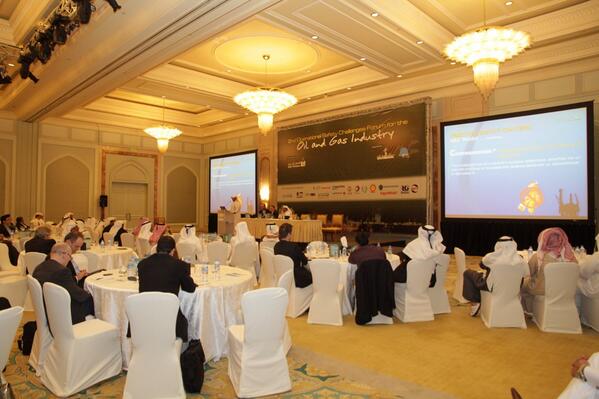 The second day of the 2nd Operational Safety Challenges Forum today will feature presentations on effectively promoting a safety culture, while the final day of the event on Thursday will have a leadership plenary session as well as a summary of all the presentations.  (*Source Company News Published Doha Qatar 15/01/14).
First Day Event, Tuesday  14/01/14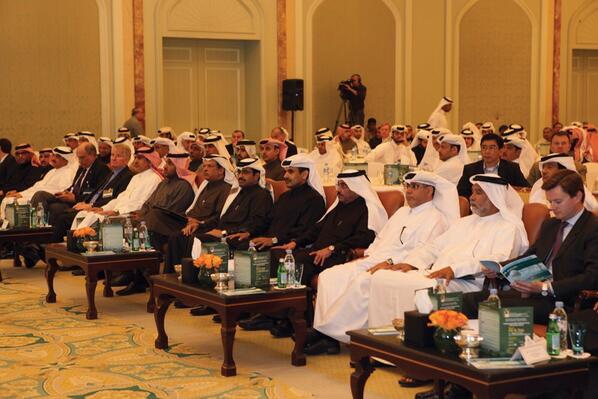 2nd Day, Wednesday 15/01/14
3rd Day, Thursday 16/01/14