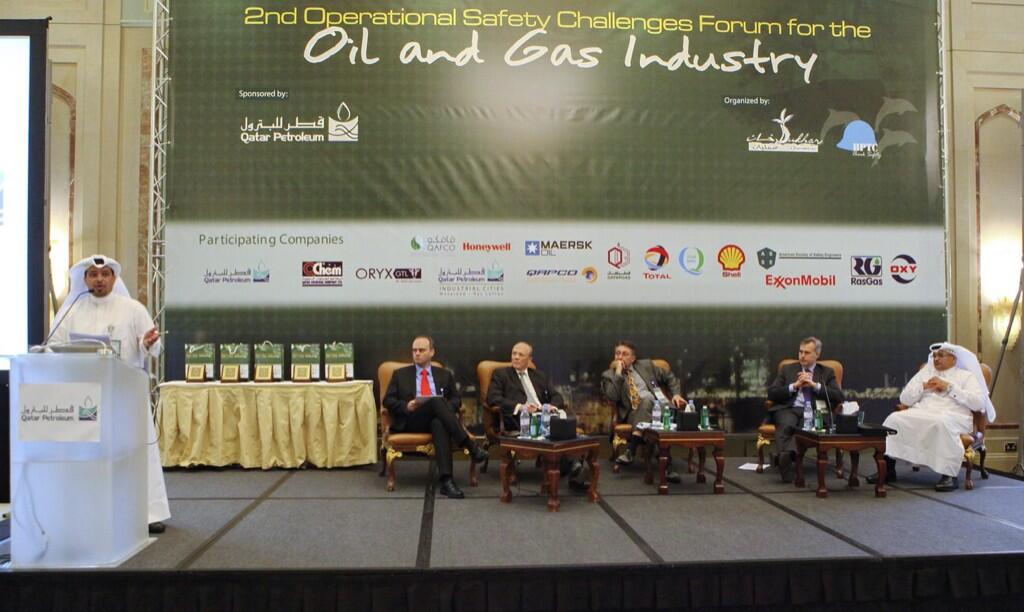 The Oil & Gas sector has always worked tirelessly to mitigate risk and implement site-specific contingency plans in line with worldwide standards. The challenge is to maintain these standards in an increasingly pressurized global environment.
As the world's population continues to climb and the global appetite for energy grows, the sector must strive for innovative ways to tap into the earth's natural resources. The industry works hard to develop new technologies, find people with the right skills to meet these new challenges, while at the same time ensuring health and safety is paramount.
In order to establish a rigorous health and safety culture, companies must attract and retain the highest caliber candidates possible. In the event of a crisis, companies need to know that they have people they can rely on; those that can respond to an emergency situation as it unfolds and swiftly bring it under control.
Health and safety skills
As members of incident management teams are often required to work across geographical boundaries in unfamiliar, highly-pressurized and challenging environments, companies must be sure to select people with the appropriate characteristics.
Decisions often have to be made swiftly and in light of limited, constantly changing information, some strong problem-solving, communication, accountability, co-ordination, situation awareness, teamwork and leadership skills are required.
Strategic thinkers need to look at why the emergency situation has occurred and anticipate outcomes to every decision taken as the event is happening. In addition tactical and operation expertise must also be evident.
In the event of a crisis, the strongest companies tend not only to be those with the most comprehensive contingency plans but those that can think on their feet. It is impossible to predict and plan for every eventuality. Contingency planning works as guidance; a set of principles that can be adapted depending on the nature of each specific incident and executed by experienced teams that are able to respond quickly and appropriately.
Key elements to creating an effective plan include ensuring:
The plan is site specific
The plan is endorsed by company leaders
The plan is supported by the global frameworks of the business
The plan is supported by an engaged workforce
The plan is implemented within a rigorous safety culture.
In addition, the business must provide ongoing investment, as without this, contingency plans can become outdated and therefore redundant. Investment can include ongoing training in order to ensure all processes and procedures are up-to-date and relevant, and taking time to refine and re-draft plans when needed.
Incident management team training
Even if individuals possess these specific characteristics and skill sets, a significant amount of training and practice is required to create a fully-functioning and well-rounded incident management team.
Teams that only come together at times of crisis, without ever having had the opportunity to understand each other's strengths and weaknesses, are not going to be the most effective. Unless individual team members know their roles and responsibilities and understand the capabilities of their colleagues, they will be unable to pull together and work as one in the event of a crisis.
As it is not possible to predict the exact circumstances of an incident, training should include familiarization team members with policies and procedures, the evaluation of former incidents as well as a variety of practical exercises. This will allow the team to work together, enhance their expertise and address any skills shortages if needed. Teams should come together to train frequently to ensure they are fully prepared for an emergency situation.
Challenges
If a crisis occurs, companies face a number of challenges. If a large-scale evacuation is called for in a high-risk location, the business must:
 Ascertain where everyone is and ensure personnel are accounted for
Look logistically at whether people can be moved by road or air and, if not, have a back-up plan in place
Find out whether holding areas are available, how long they can be used for and when food and water will run out. The company will need to take into account the volume of people using the facility and the duration of stay
Find out whether the government has imposed and regulations such as air restrictions or has any existing regulations in place that will affect your evacuation planning.
Crisis management only has to happen because systems fail, so policies and procedures must do all they can to help to prevent incidents from happening in the first place. Effective contingency planning, implemented by a strong, capable and robust team, should minimise their impact if they do.
Staffing specialists must ensure they have an in-depth understanding of the health and safety issues faced by the sector. In this way they can help support their clients and help ensure that if the worst happens, the right people are in place to deal with any consequences.
*Source Article: Nick Stocker is NES Global Talent's Latin America Regional Director.